Lanyards are a popular and practical item that is used for a variety of purposes. It may include holding identification cards, keys, and other small items. But how much do lanyards cost? The price of lanyards can vary depending on several factors, including the material they are made of, the style and design, and the quantity being purchased.
Let's have a go-through on the top aspects of lanyards' cost.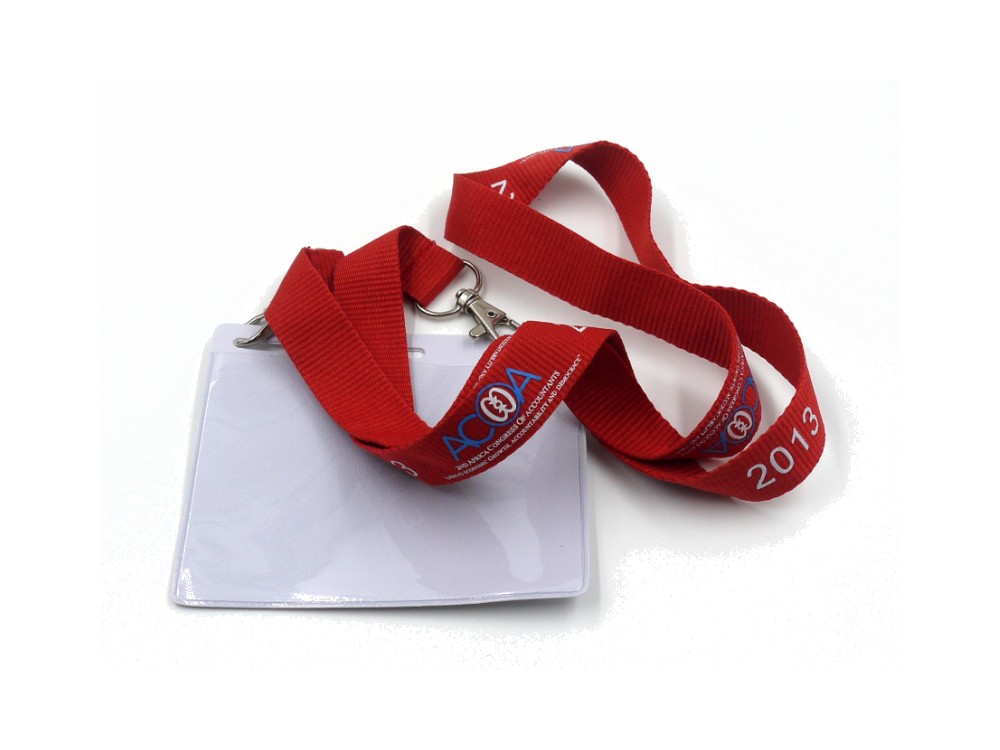 FACTORS CONNECTED WITH LANYARDS COST
MATERIAL
One of the main factors that can affect the cost of lanyards is the material they are made of. Lanyards can be made of a wide range of materials, including nylon, polyester, and cotton. Nylon and polyester lanyards tend to be more durable and long-lasting. They are also considered a good choice for high-traffic environments or for use over a long time. Cotton lanyards, on the other hand, are generally more affordable but may not be as durable as nylon or polyester.
DESIGN
The style and design of the lanyard can also affect the price. Lanyards can be plain or decorated with logos, text, or other graphics. Custom-printed lanyards that are designed specifically for a particular enterprise or event may cost more than plain lanyards. Additionally, lanyards with special features such as reflective strips or breakaway connectors may be more expensive than standard ones.
Also, read more: PERSONALIZED LANYARDS FOR BUSINESS CONFERENCES
QUANTITY
The quantity of lanyards being purchased can also impact the cost. Lanyards are often sold in bulk, and the price per lanyard may decrease as the quantity increases. For example, purchasing 100 plain nylon lanyards may cost significantly less per lanyard than buying just 10 of the same ones.
ESTIMATION
It's difficult to provide an exact price without considering the specific material, style, design, and quantity of lanyards being purchased. However, here are a few rough estimates based on different factors:
Plain Lanyards: 50 pieces can be € 60.00 to € 70.00
Customized Polyester Lanyards: 50 pieces can be € 120.00 to € 130.00
Nylon Lanyards: 50 pieces can go upto € 200.00
Keep in mind that given above are just estimates, and the actual price may vary depending on the supplier and other factors. It's always a good idea to search & shop around and compare prices from multiple suppliers to find the best deal on lanyards.
How much do lanyards cost: SHIPPING & TRANSFER
The overall cost of lanyards may also include the additional charges for shipping and handling. Especially if the lanyards are being shipped from a distance. It's important to factor these costs into the total price when determining the budget for lanyards.
Now how do we determine the budget for lanyards?
Lanyards can distinguish between different groups of people, such as speakers, sponsors, and attendees, helping to create a more organized and efficient event. Determining the budget for lanyards can be an essential part of the planning process for any occasion or business.
SIMPLE STEPS TO FOLLOW WHEN BUDGETING FOR LANYARDS
The first step is to sort out the purpose of the lanyards and the specific needs of the event or business. For example, if the lanyards will be used to hold identification cards for a large conference, they will need to be sturdy and withstand a lot of use. Nylon or polyester lanyards may be best for corporate events.
Next, consider the lanyards' style and design, including logos, text, or other graphics. Customized lanyards explicitly designed for a particular company with special features such as reflective strips or breakaway connectors can be the best choice. The quantity of lanyards being purchased impacts the budget immensely. So, try and note down the number of lanyards required for the event beforehand.
Lastly, prices can vary from one supplier to another, so it's worth doing some research and comparing quotes from several companies.
How much do lanyards cost: Conclusion
Lanyards are a practical and convenient item used for a variety of purposes, making them an essential tool for many organizations and individuals. Knowing the market cost and understanding its need as per your targets is really important to consider.
In case you want to place an order for Plain Lanyards or Custom Printed Lanyards in bulk or just a few, you may connect with our team at Ireland Lanyards. We are a proud supplier of customized promotional products in Ireland, working in the market for over 5 years. Check out our 5* Trust Pilot rating.
Email us at info@wristbandsireland.com and request a quote!